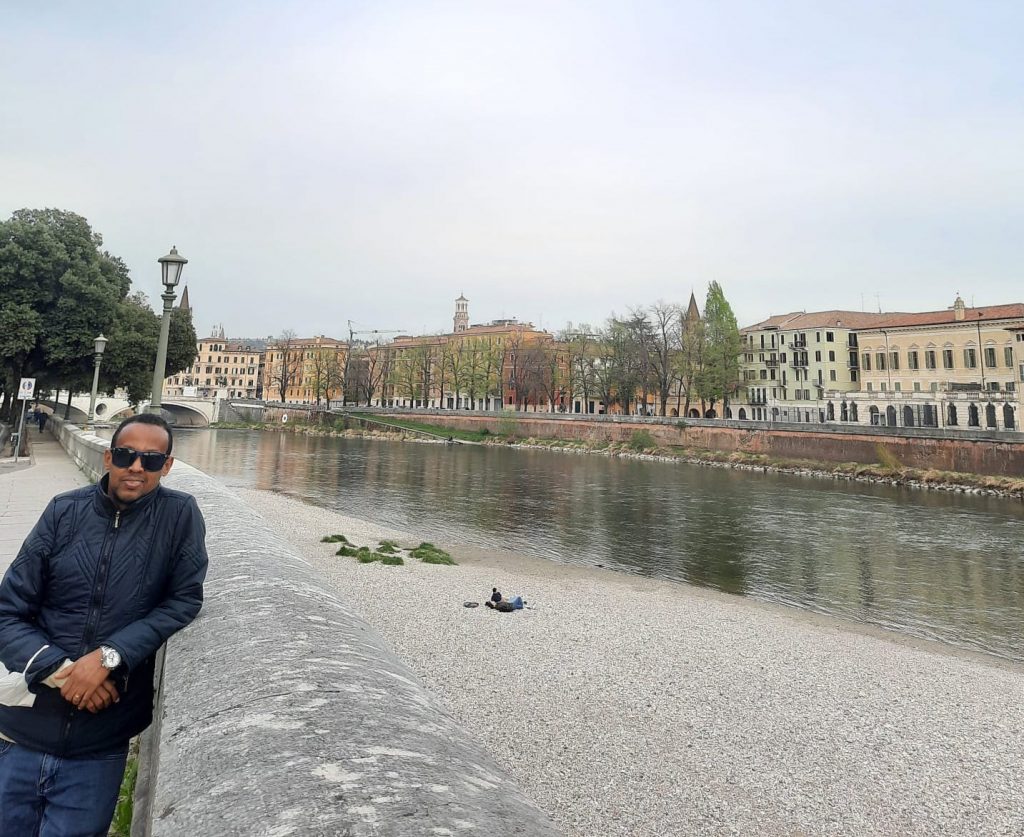 I have joined the University of Verona in 2020 as a research fellow for a specific project: Machine learning methods for biofeedback technology customization – Environmental and wearable intelligent biofeedback technologies for postural correction, funded by the European Union. Later I become a PhD student and member of the research group: Krearti – Knowledge Representation and Applied Artificial Intelligence at the University of Verona, directed by Professor Matteo Cristani. In my PhD thesis I am working on the idea of business process compliance with the aim of minimizing the carbon footprint. The concept is based on non-monotonic reasoning/logic, i.e., prioritization of rules. By providing these rules, business processes are designed, verified and validated.
The University of Verona opens a window to acquire diverse knowledge in Computer Science. The programmes are not only about obtaining an academic degree, but it offers the opportunity to interact with different people and cultures from all around the world. Nevertheless, with the experience you gain during your studies, you can perfectly shape your future career plans. The time I spend at the University of Verona is so precious and full of beautiful memories. Even though there are many offices, scholars and students at the University that I have to thank, I would like to mention only some of them.
My first recognition and thanks go to my mentor, Professor Matteo Cristani, for his guidance and unwavering support, and Dr. Andres F. Maldonado de'Gàbriel (International Students Unions) for his quick response and collaboration.
Finally, I would like to say a few words about Verona, a city gifted by nature and historical with a favorable environment for students, but I would also like to mention some points about the accommodation service that need to be addressed for the future. During my stay it was difficult to find accommodation for many reasons, so in the future the University should collaborate with different offices to solve this problem.
Tewabe Chekole Workneh, from Ethiopia, PhD student at the Department of Computer Science, University of Verona (Italy)